Avinder Singh joined OSRAM India as CFO in 2011. He took over as Managing Director and CEO of OSRAM India in 2016. He possesses over 3 decades of comprehensive experience working across industries – Lighting, Telecom, Electrical (power distribution), Infrastructure (Airports, Roads, Smart cities).
Avinder has handled and been responsible for multifaceted businesses – large projects, product, channel, service, manufacturing besides having expertise in corporate governance, finance & accounting.
Avinder led OSRAM India through its transformation into high technology, dynamic and connected lighting solutions company; having a strong base in Semiconductors and Automotive.
Before OSRAM, he was General Manager – Commercial with Siemens India for over 20 years. During his tenure, he was responsible for a
variety of businesses like Power Distribution, Airport and Postal logistics, Enterprise Networks, Finance & Accounts.
Avinder has a master's degree in business administration and a degree in Law. He has studied at some of the top universities like Cornell, IIM-B, IIM-A, ISB-H, Delhi University.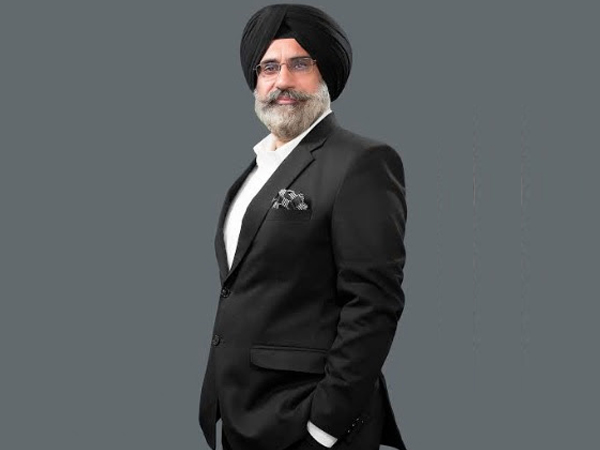 1. How would you describe yourself in 5 or less sentences?  
I am a man of simple needs and intelligent deeds!

 

Passionate about my work; believe in empowerment and accountability

 

Believe in teamwork – likes to build, train and develop teams

 

Love to decide and execute – value time 

 

Hate to be a perfectionist …. conscious about it!

 
2. What is the one quality you admire in today's leaders and what is the one quality you find lacking them? 
Adaptability and acceptability to technology 

 

Agility and flexibility

 

They could bring in more empathy and compassion 
3. What does work-life balance mean to you? 
An edifice to a calm mind and personal growth

 

Helps to restrict burnout

 
4. What has been one of the biggest challenges as a leader? 
Making CHANGE look like a routine. Involving the team early helps to accept the 'change' willingly and wholeheartedly. 
5. What are the best ways that leaders can support other leaders, whether in the same organisation or a different organisation? 
Sharing personal experiences

– networking

Leading by example

Acknowledging and

encouraging good work

 
6. What do you do to rejuvenate, to get back in touch with yourself?  
Spending time with my family helps me to

rejuvenate

.

 

Listening to Kishore Kumar songs

Watching sports

–

tennis & cricket

 
7. Your take on open door policy. 
It is the best way to connect with the team and people at large.
Helps self-learning
Team and employees get the confidence that they/their views hold value
8. What is your suggestion to improving corporate India's D&I quotient?    
We must have an

inclusive

culture to promote and enhance

diversity

.

 

We need to create a workplace environment

that is collaborative, supportive, and respectful

for employees to participate and contribute more.

Flexibility of time and location of work

, flexible employment

contracts

, and

upskilling talent helps to create an inclusive environment.

Wider talent pools

comprising of s

pecially

–

abled,

retired professional

s

, and cross

–

industr

y

experts should be used

to fill the void.
8. Your perspective on sustainability and how do you promote it? 
Nothing is infinite including natural resources. This makes sustainability the key to long term success and survival. 

 

Creating opportunities for economic prosperity, design excellence, environmental responsibility are a few examples of sustainability

 

Creating and encouraging ESG compliant organizations.

 
Loyalty to you is – a non-compromising virtue
Fun and recreation to you is – Rejuvenating and rewinding
Experience vs Education – what would you give higher preference to – Education
Mountains or the beach: your ideal vacation spot would be – Mountains
Horror, Action, Adventure, Romantic, Comedy – your favourite genre – Comedy