Suparna Banerjee Bhattacharyya
Ms. Suparna Banerjee Bhattacharyya, an agile professional in the field of Finance & Operations has an experience of more than 2 decades with large multinationals who have been leaders in their respective industries. Her rich professional experience in different operational domains of – Finance and Accounts, Legal & Commercial, Supply Chain Management, IT Operations, Corporate Communications and Public Relations makes her a dynamic personality who encompasses great skillset in Business Strategy & Analysis, Multicultural and global operations. She is also possesses insight into excellent team management along with great working relationship with valuable customers, vendors and stakeholders with a balanced approach. She is an influencer in her domain of operations in the industry.
Ms. Suparna Bhattacharyya also contributes to the global finance and corporate marketing committee of the HORIBA Group a technology leader, made up of 49 companies, spread across 27 countries with its headquarters in Kyoto, Japan. HORIBA business operates in the markets of Automotive Testing, Process and Environmental instruments, Medical Diagnostics, Semiconductor and Scientific Instruments.
Her earlier assignments have been with Bata India Ltd, Schlumberger & GAP International which have given her the opportunity to evolve in her domain over the years.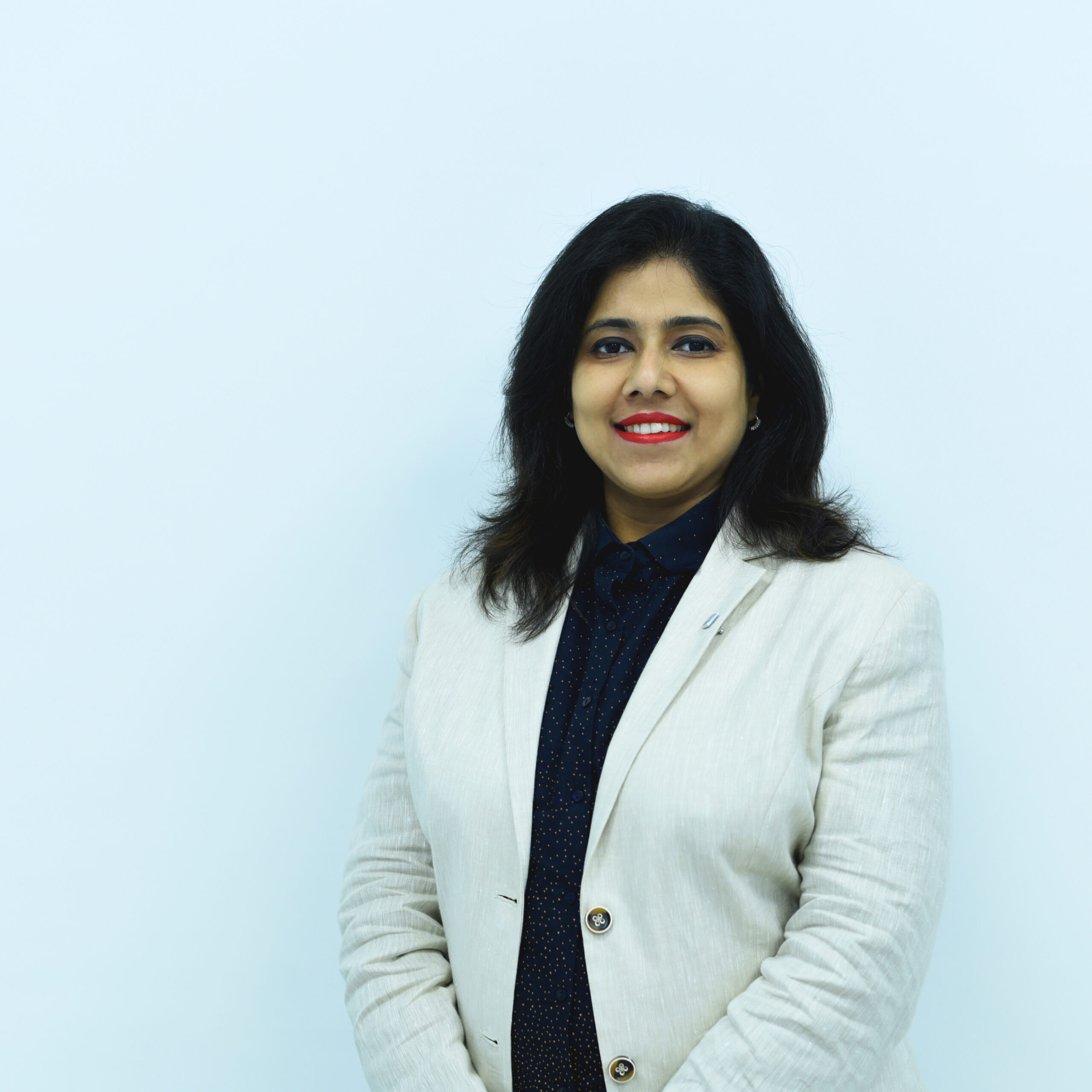 1.  How would you describe yourself in 5 or less sentences?
A balanced individual with a flair for networking. I love the finer aspects of life like the the love of a well knit family, the energy of my team, the depth of the sea, raindrops falling on my window sil and the aftertaste of a dark chocolate.
23 years of corporate experience had given me confidence to simply move ahead in life with people who matter.
2. What is the one quality you admire in today's leaders and what is the one quality you find lacking them?
Empathy is great in some leaders and many need to improve peer relationships.
3. What does work life balance mean to you?
Its not about time spent in the office, but what comfort my work gives to balance out home & work.
4. What has been one of the biggest challenges as a leader?
People Management
5. Who do you look up to for inspiration?
Not anyone in particular, but draw inspiration even from my domestic help who is practically a working woman.
6. What are the best ways that leaders can support other leaders, whether in the same organisation or a different organisation?
Synergising amongst various allied and complimenting industries.
7. What was the last book you read and how did it impact you as an individual
Not much of book reading, but read articles here and there.
8. What do you do to rejuvenate, to get back in touch with yourself?
Cook, watch movies, travel.
9. Your take on open door policy.
Full support
10. What is your suggestion to improving corporate India's D&I quotient.

Keep diluting the core with diversity inclusion with the right balance.
11. What is the next milestone you wish to achieve that keeps you driving forward.
Achieve a better position in the organisation with a diverse role
12. In today's day and age, how can leaders build a culture of employee wellbeing?
Promoting Worklife balance, openness with team personal & professional support etc.
13. Your perspective on sustainability and how do you promote it?
Absolutely essential and requires focus in every organisation.
14. If not a corporate leader, what would your professional identity be?
Always meant to be in Corporate, no second thoughts.
15. An instance that dint work for you, that actually worked for you in the hindsight.
A failure to get a promotion – this taught me to be patient, learn more and understand
1.  Loyalty to you is non compromising
2. Fun and recreation to you is good food and drink
3. Experience vs Education – what would you give higher preference to Experience
4. Mountains or the beach: your ideal vacation spot would be Beach
5. Horror, Action, Adventure, Romantic, Comedy – your favourite genre Romantic